Today in PSE there are all the monitors: those of Central —the magicians of the order—, those of Kindergarden —where tenderness is born—, Teenagers —the voice of Camboya—, Sen Sok —the place where to tell stories—, and OBK —the Neverland—; those of Prek Toal —where PSE was born—, Veal Sbov —the kingdom of the little Robinsons—, Phum Russei and Smile Village, Dental —the smiles searches— and Medical —the great masters of the Sabou Sabou—, Construction, Pensionnaires —PSE Pearls— and Handicapped —the true protagonists of the Champions League— Takhmao's —the great black grandfather—; there are even the monitors of Sihanoukville and the monitors of Siem Reap, so far physically and so dear in Phnom Penh. They're all here.
Today is the day to pick it up, to leave all the centers of the School Continuity Program as if nothing had happened.
TODAY
Today, at the end of the day it will almost seem that there have never been children screaming, games, activities or laughter, that summer has been quiet, almost boring, empty of children. Everything will be silent. Only the songs of the Pensionnaires, in the time of prayer, will continue their rhythm, filling the air with magic. Some centers will remain closed until the next program, others will continue their life as if nothing had happened: The large and solid PSE center in Phnom, Penh, the Community Service Centers or Labor Insertion Centers will all continue to work during the new course.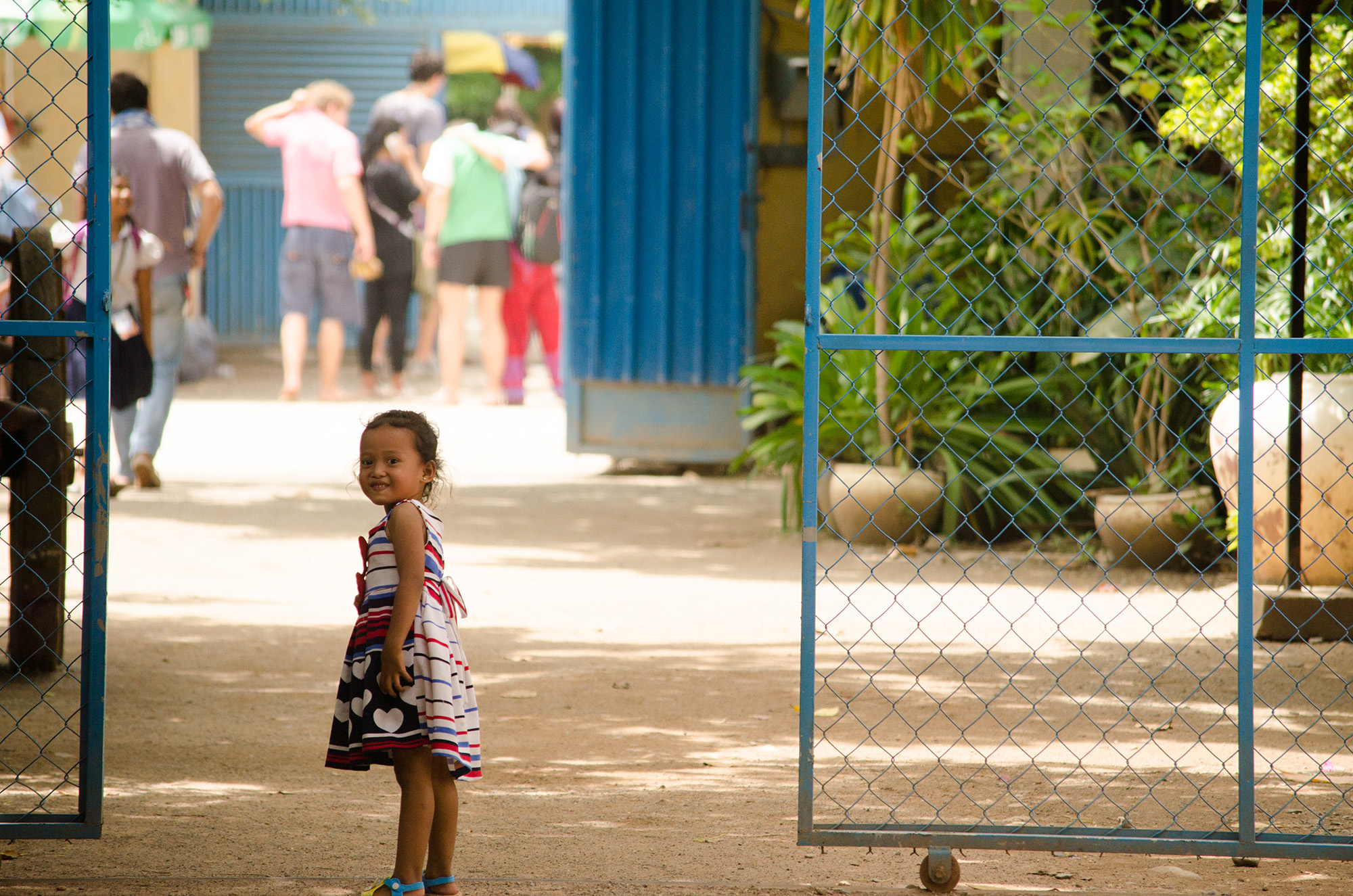 But for the members of the School Continuity Program, more than 400 people, between Khmer and European monitors, something is over. Something difficult to be closed before returning to the routine.
TO SAY GOOD BYE
Saying goodbye to Cambodia is very complicated. Everything is in the heart, scrambled, disordered, waiting to set slowly in the corners of each one and to be assimilated from the distance. But it is difficult to assimilate what has been experienced.
Here, for five weeks, one feels like crying bitterly every day, at every moment, with each child. Because it is terribly difficult to digest such misery. So bleak. Most children who have attended the School Continuity Program have nothing but what they wear, dirty, broken. And among their shortcomings, the worst is the lack of affection, the absence of a maternal or paternal figure that gives them all the care a child needs.
On the contrary, children who have come every day are victims, many of them, of abandonment, exploitation and abuse. Behind most children there is a story, a hard story. "The worst is not the physical misery," says Marisa Caprile, the PSE president in Spain, "the worst is the moral misery that surrounds most of these children, that have inherited the immense pain of a terrible period in Cambodia"
And there are thousands of children. There are thousands of children. It is overwhelming. Each child means something breaking inside. And there are thousands. And yet sometimes you see them play and laugh and for a moment you forget. When that happens, it is enough accompanying them to their homes to put the feet back on the ground and regain the meaning of the Continuity Program School: to keep Cambodian children away from a hostile environment when there are no more alternatives and to cover basic needs that should never be shortcomings: food, hygiene, sleep, kisses, laughter. The Continuity Program School is the only way to make kids feel like kids, and to say: We are here for you, we do not let you go of the hand.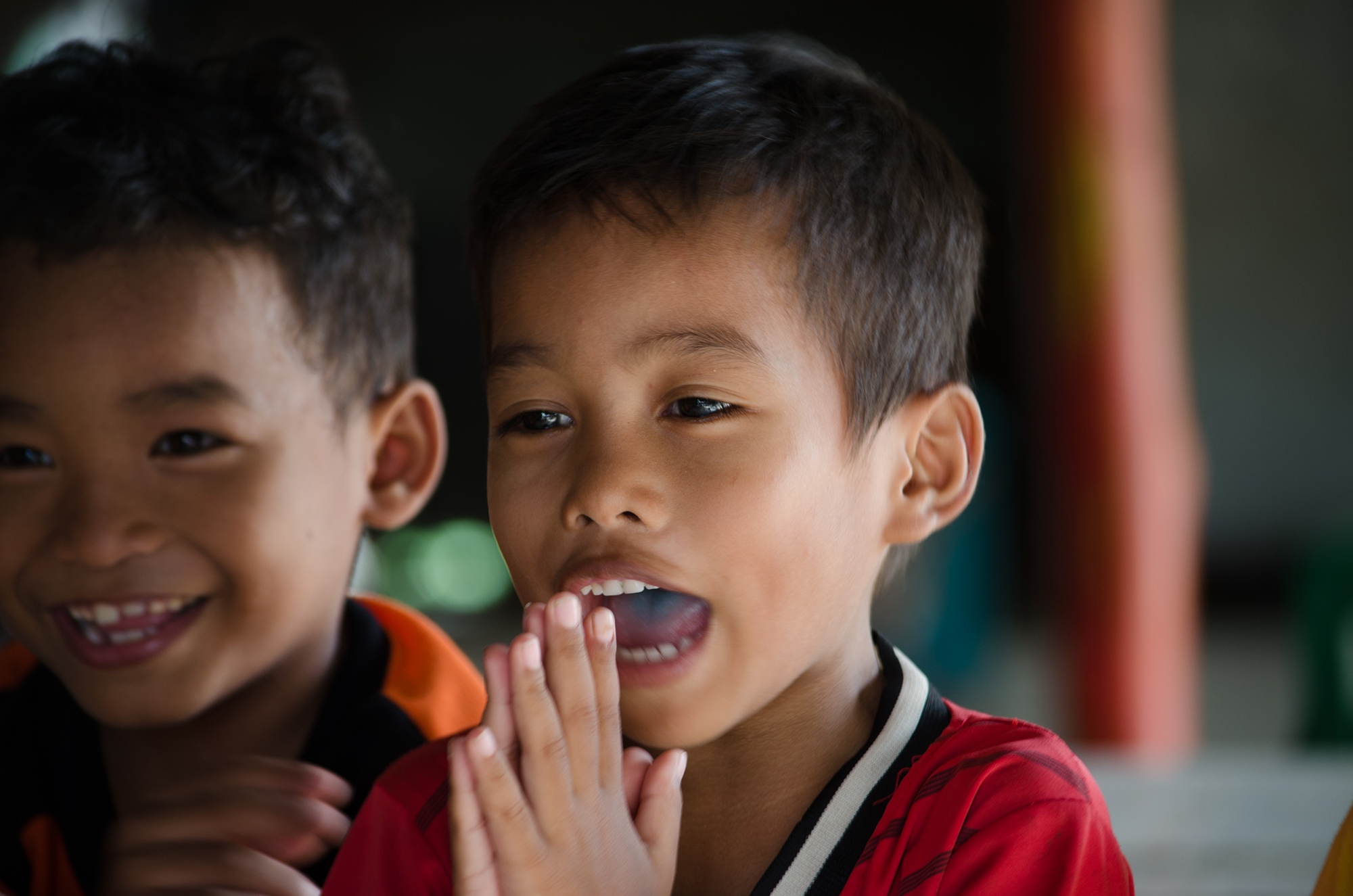 MISERY AND TENDERNESS
The monitors have transmited it every day, with every game, with every hug. Every day stronger. Increasingly hard. They have transmited it while taking care of the children, while falling in love with each one of them. Here, in Cambodia, there is an immense misery, but also a boundless tenderness. Here you feel like crying almost permanently. And yet you also play as madly as when you were a child, until you feel like a kid again and laughs with the spontaneity and freshness of childhood. And when for no apparent reason a child gives you a hug or snuggles in the nap in your lap or runs barefoot laughing, behind the truck of PSE, saying goodbye with the hand, an absolute happiness invades everything.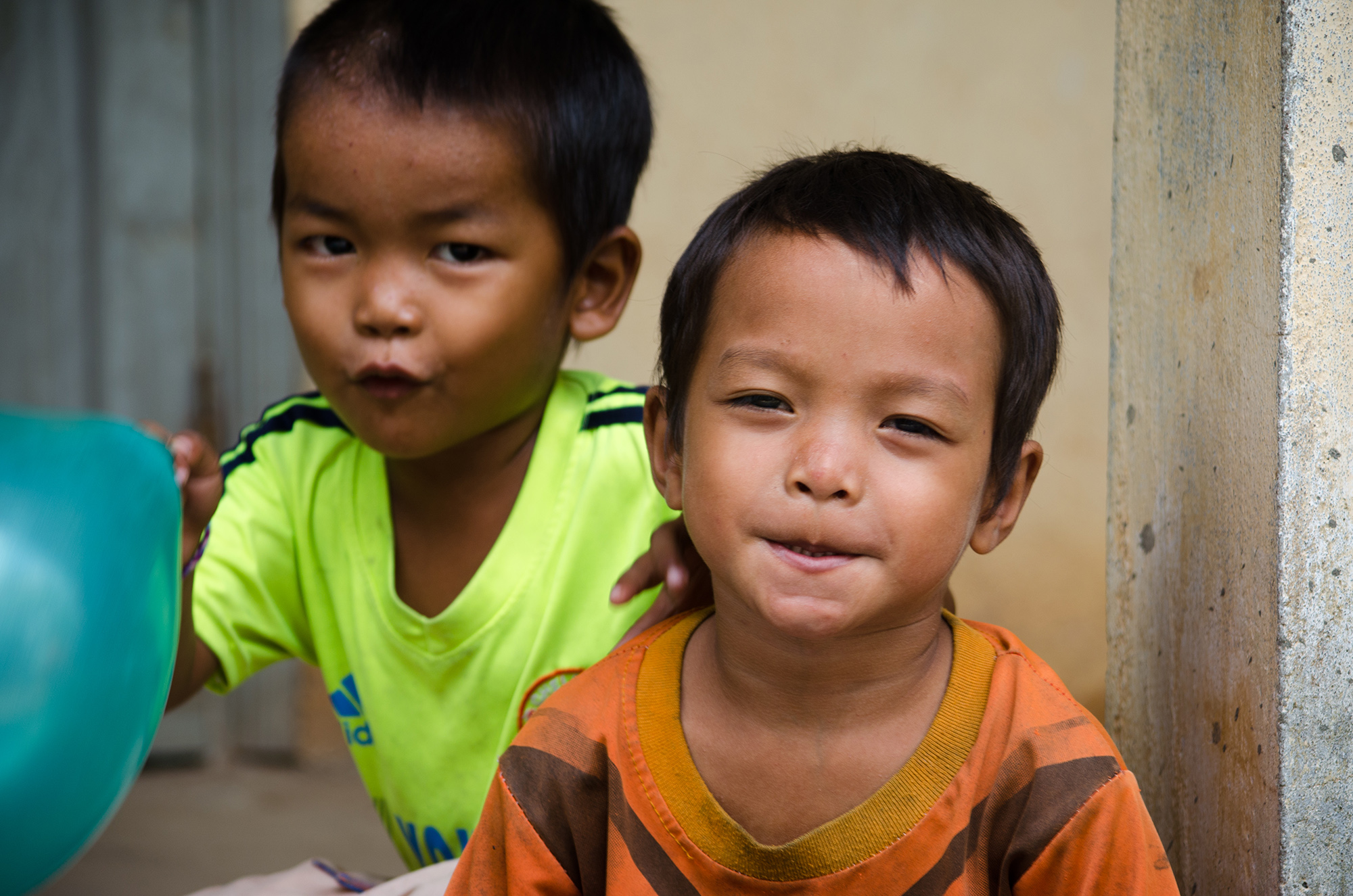 Misery and tenderness. Both without measure. And emotions. On the skin. Permanently. Also without restraint. Nothing is measured here. Nothing has found its balance. Every day is like a crazy pendulum that goes back and forth from one end to the other. Cambodia, being here, is a permanent contradiction. It is impossible to explain, to whom has not come, what it is to be here. How to explain that Cambodia is laughing and crying at the same time? Feeling both old and young? Cambodia is to feel to the core all the misery and all the tenderness of the world.
Everything stays inside. It is enough just do not forget. And digest, whatever, Cambodia and its children. Because when the School Continuity Program ends and all the monitors return to their routine, they, the children, also return to their routine made of misery. Yes, the School Continuity Program is only one month, but a month within the work of the rest of the year that PSE performs. It's just a link, but a crucial link in the struggle to clothe the lives of thousands of Cambodian children with hope.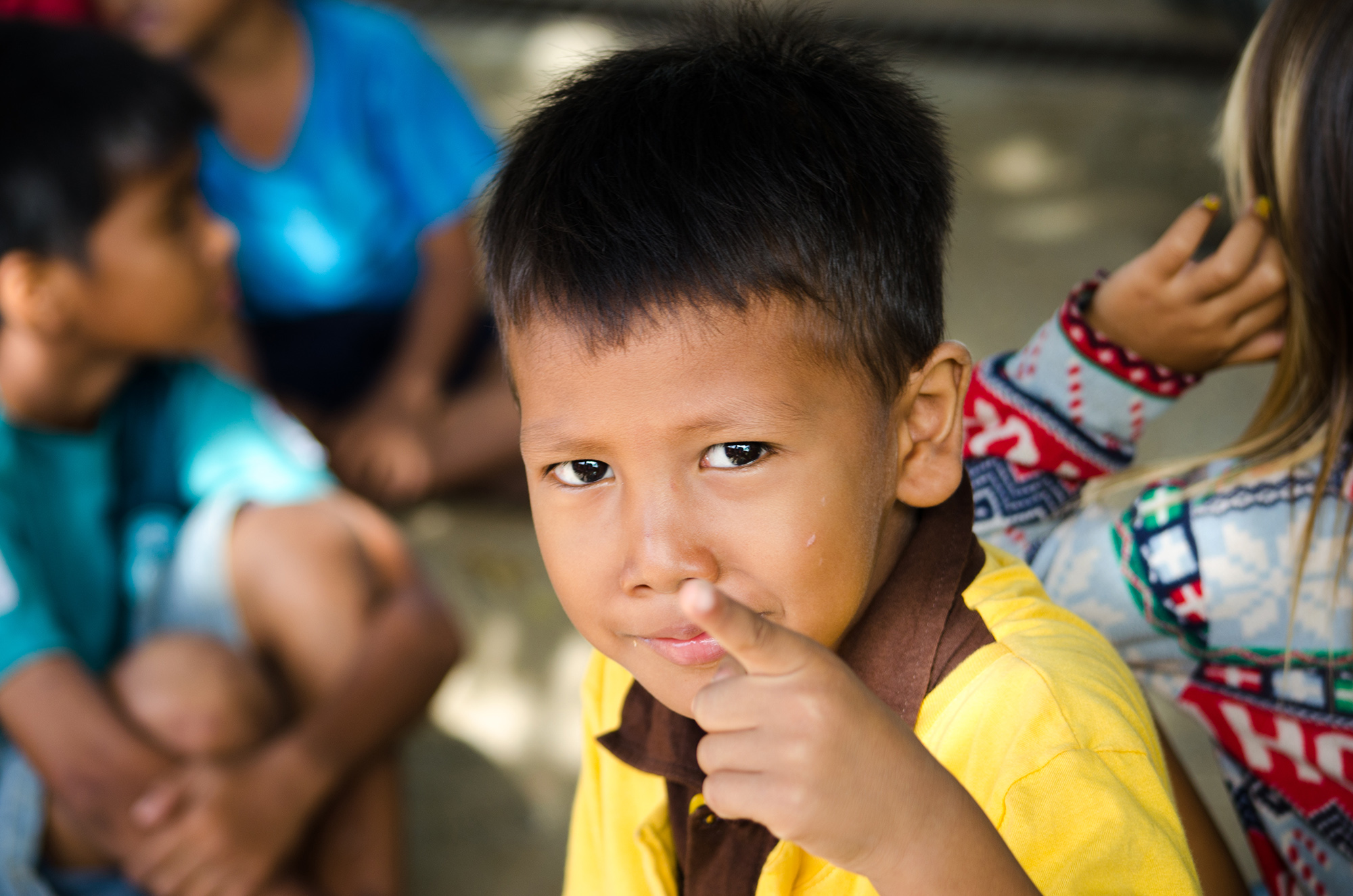 THE END OF THE ROAD
"I would not be without PSE,"
It has been said by a Cambodian woman at a recent meeting of the NGO with former PSE students, during which each one of them has told his story surrounded by the silent of all the others. They all came from landfills, where they were rescued from by Christian y Marie-France des Pallières  —Papi and Mamie, as they are called, filling each letter with a huge kindness—. Being kids, some of them walked daily miles to be able to attend PSE, to class, during the school year, and the majority of them combined their studies with night work in landfills. All of them have hard, terribly hard stories. But today they are adults, with dignified jobs, with beautiful families, who work for a better future for Cambodia.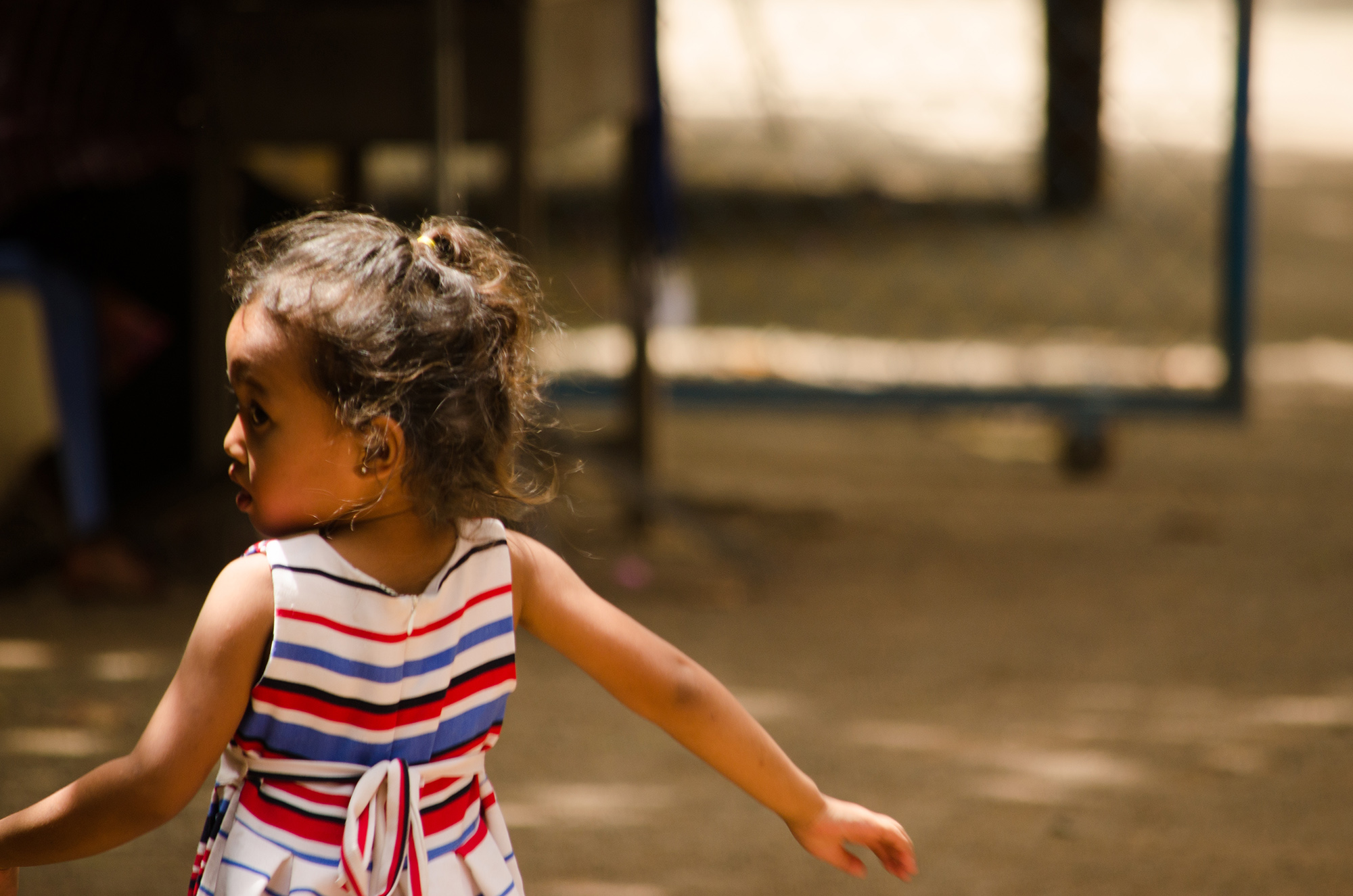 "I would not be without PSE"
All the PSE fight contained in five words. And yet there is space for emotion: "PSE not only gave us an education," they add one by one, the majority, all part of a common feeling "It gave us love, values. It taught us to be honest, to be good people"
Only when one listens this echo of voices and allow himself to be invaded by all the emotions behind it, understands that this is the end of the road.
"There are no new projects," Marie-France says, "we will just continue. In Cambodia there are still many children living in misery to attend to. "
As long as there are children living in poverty, PSE – and the School Continuity Program, within PSE – will continue to scream, rice ladders, without tears, a door and a thousand doors to hope.